That's a question we have all asked ourselves at least once: for the most forethoughtful, an umbrella was at home, near the fireplace or doorway. Those of us who were less prepared probably faced the question too late, having not expected a downpour and having already become soaking wet. So how can you choose your umbrella? It is a serious question, to say the very least, and we shall answer it here. Let's face it, once you've experienced being unprepared for heavy rain, you never want to experience it again. Here is a quick overview of the different types of umbrellas!
Long umbrellas and cane umbrella: large and comfy… but large!
As stated by their own name, cane umbrellas have a stiff mast that enables them to be used as a cane. These are very large and strong umbrellas, because their mast is made in one piece. 
Nevertheless, even though long umbrellas may lack in certain aspects of practicality, they make up for it in style and sophistication.
Long umbrellas are perfect for those of you, for whom elegance comes before practicality. Those of you who wish to develop their dandy style will long for long umbrellas!
Besides, they are the comfiest of the variety of umbrellas. Large canopy size that protects you from heavy rains, resistant materials that will make them unbreakable, double-fabric used from time to time that makes them windproof… If you don't mind storing a larger umbrella and you don't use the tube when crowded, then a long umbrella is definitely what you need! The gentleman's touch!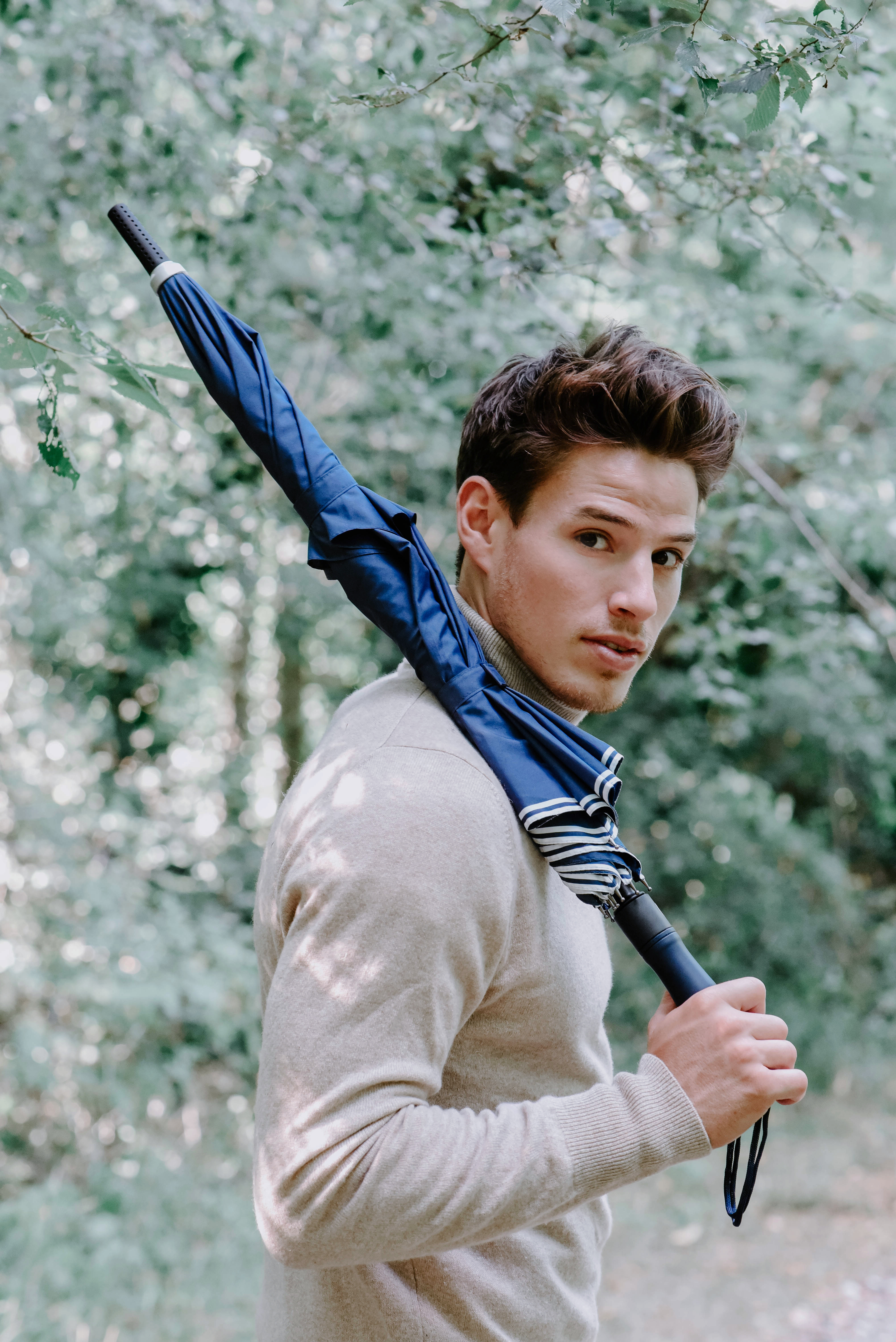 Foldable umbrellas: so practical on a daily basis!
If you are looking for a useful rain accessory for your daily use, a foldable umbrella is what you need! It is a wonderful technological achievement! Its first prototype was created in France by the genius Jean Marius, who lived under the reign of King Louis XIV of France. This kind of umbrella is very useful since it enables you to carry it everywhere. It is small and light and thus is never a burden. You can put it in your purse or sometimes even your coat's pockets. It is by far the most convenient umbrella for every individuals' personal needs.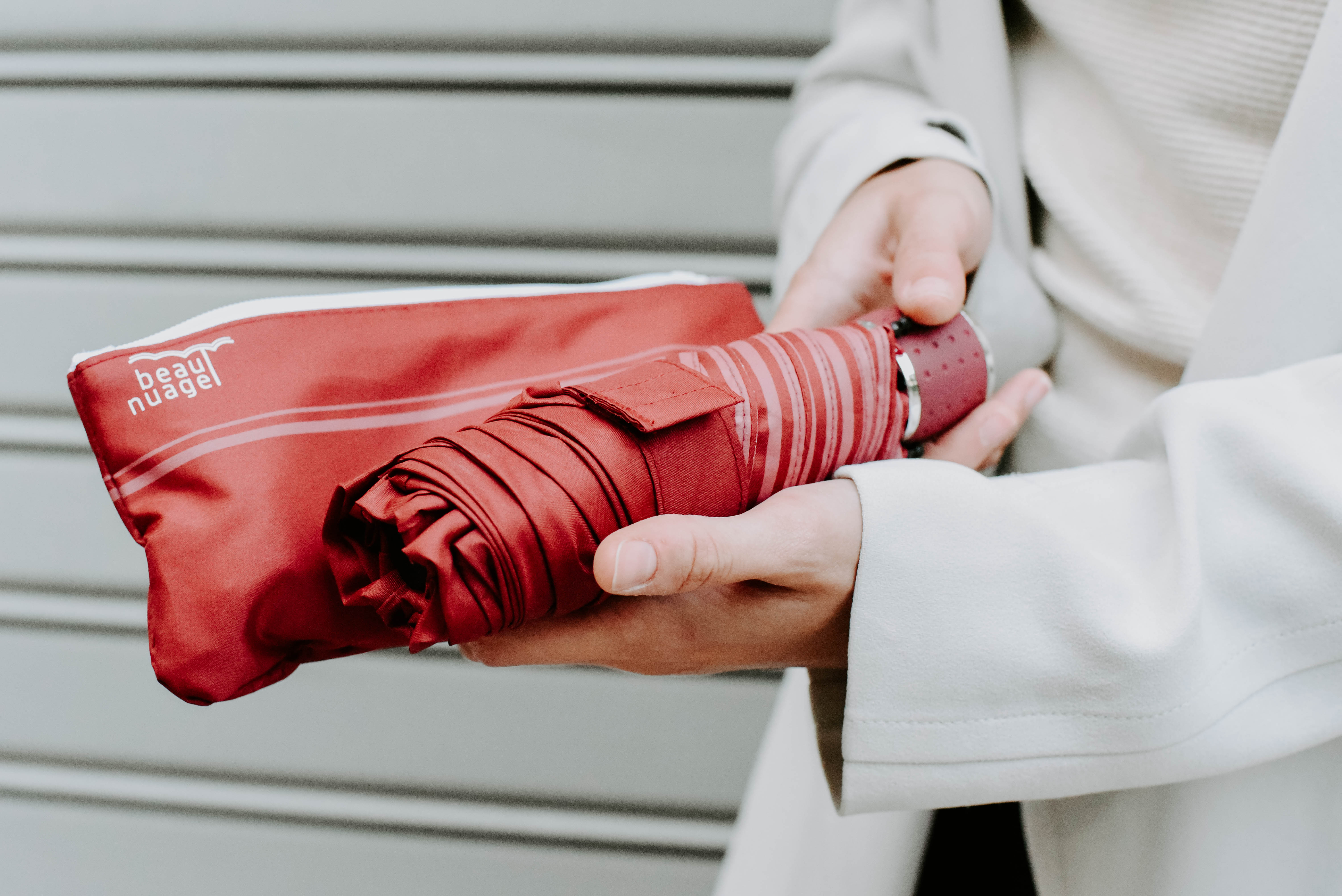 Which kind of foldable umbrella should you choose? There are two kinds of foldable umbrellas:
First, let's talk about manually opening umbrellas. For those, you just slide its mechanism along the mast until you hear a singular clicking sound. These are safe and long-lasting umbrellas. If you are keen on simplicity and savoir-faire, manual umbrellas are what your dreams are made of. Not only do you keep total control of your umbrella, but also you are guaranteed to get the lightest umbrellas on the market. You can find original ones, but also minis that are even lighter and more compact. The minis are the best umbrellas we can recommend if you like travelling. Such a small brolly leaves room for many other useful accessories in your luggage. Minimalists live for minis. A pocket is more than enough for it!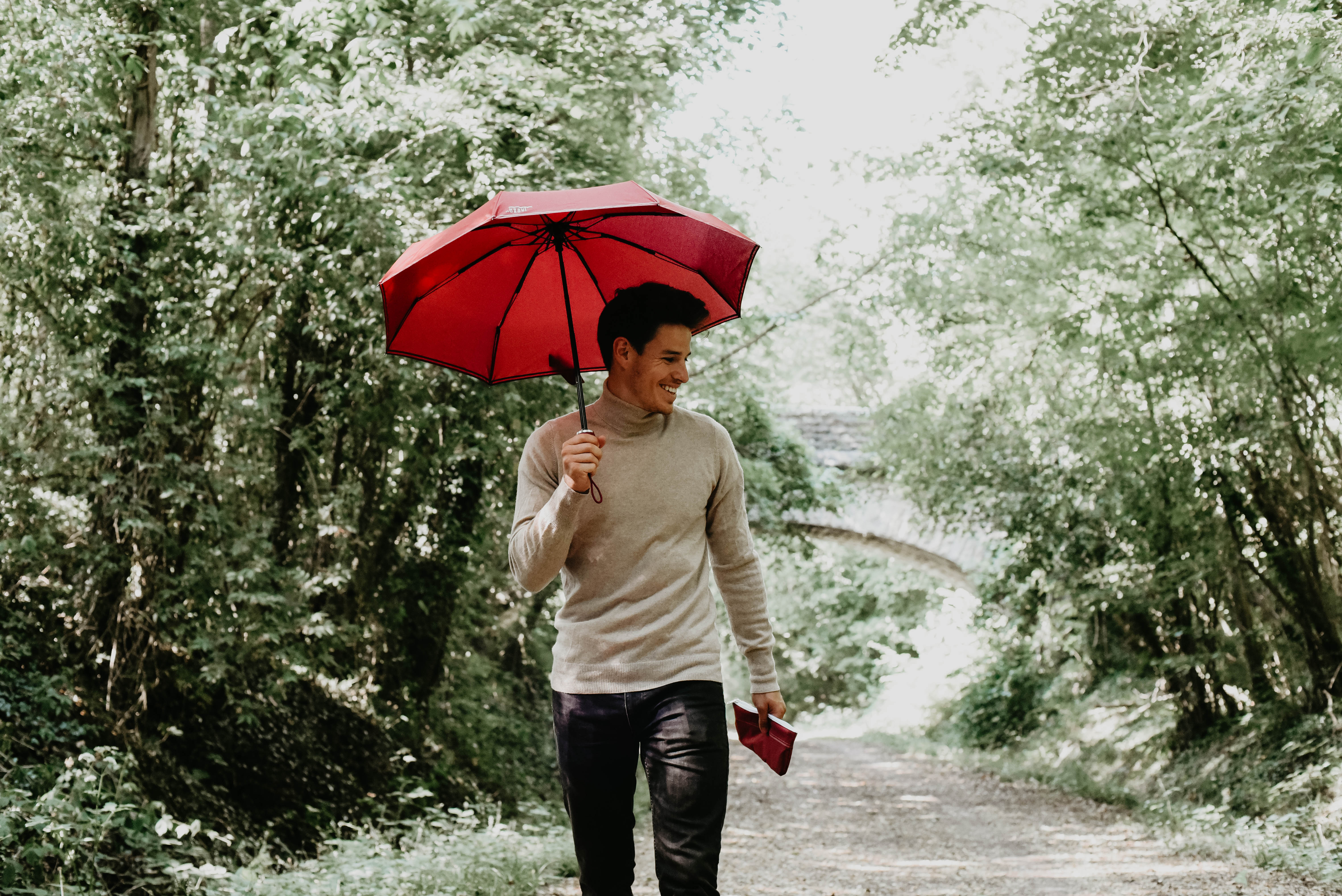 There are also automatic foldable umbrellas. It's a must-have accessory; a marvel of technology. Using it couldn't be any simpler: you just have to press its button to open and close it. As soon as you feel a single raindrop, you can open it in the blink of an eye. You can conveniently take shelter in a second, when you get out of your car or leave a store. Nonetheless, to clarify: The full opening and closing of the frame are automatic, but you still need to push the mast into to the handle in order to fully fold it back, which may be harder than closing a manual umbrella, since there is a strong spring required for the automation. Automatic umbrellas are longer and heavier than manual ones. There are for the ones who seek the perfect compromise between a solid umbrella and a practical one. Just be careful of your surroundings when you open it!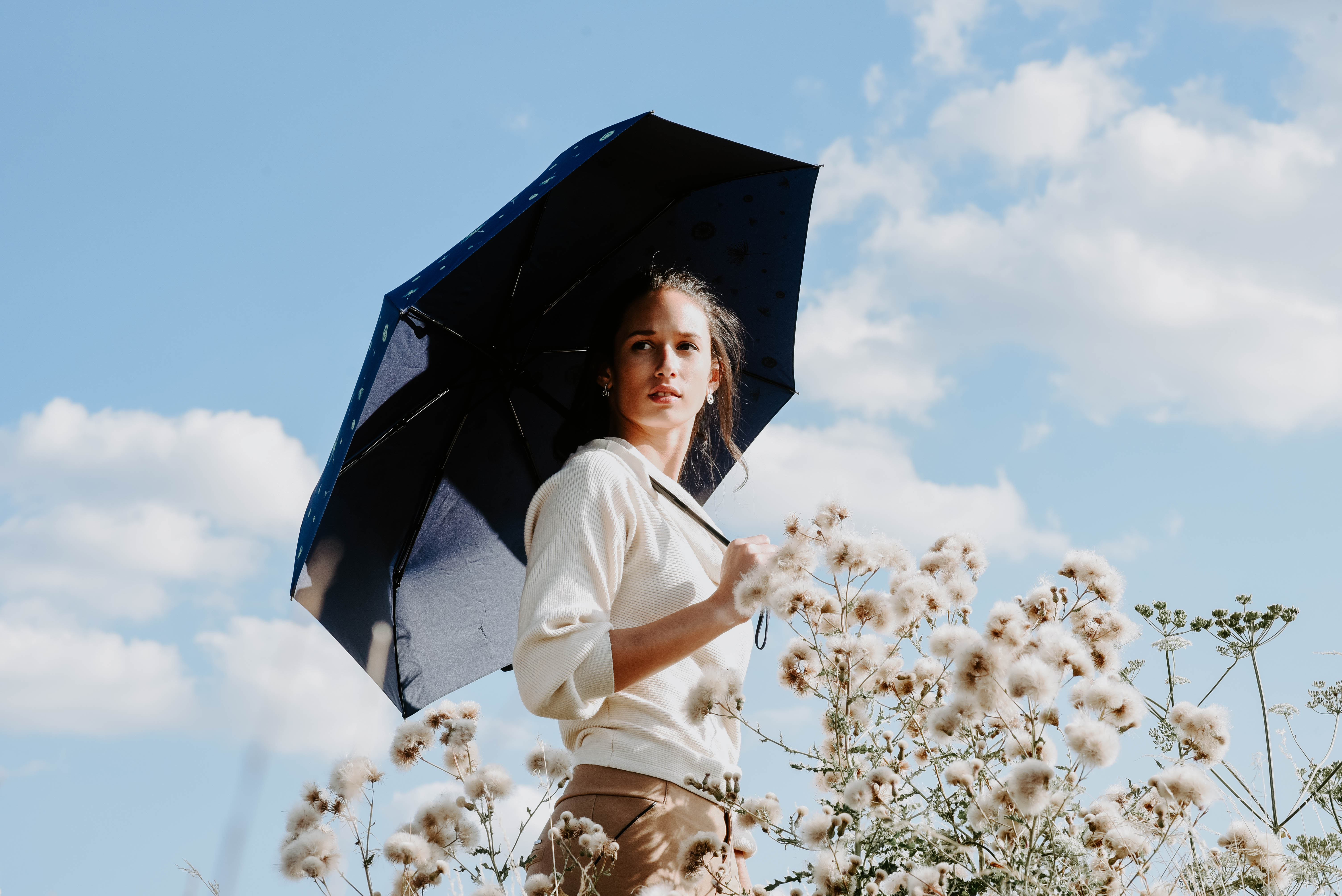 Congratulations, you now have chosen the type of umbrella that fits you the most! Let's get on the next step…
François