A few weeks ago, you could discover our capsule collection made in collaboration with the British artist Melissa Donne. So that you can know more about her, we asked her several questions.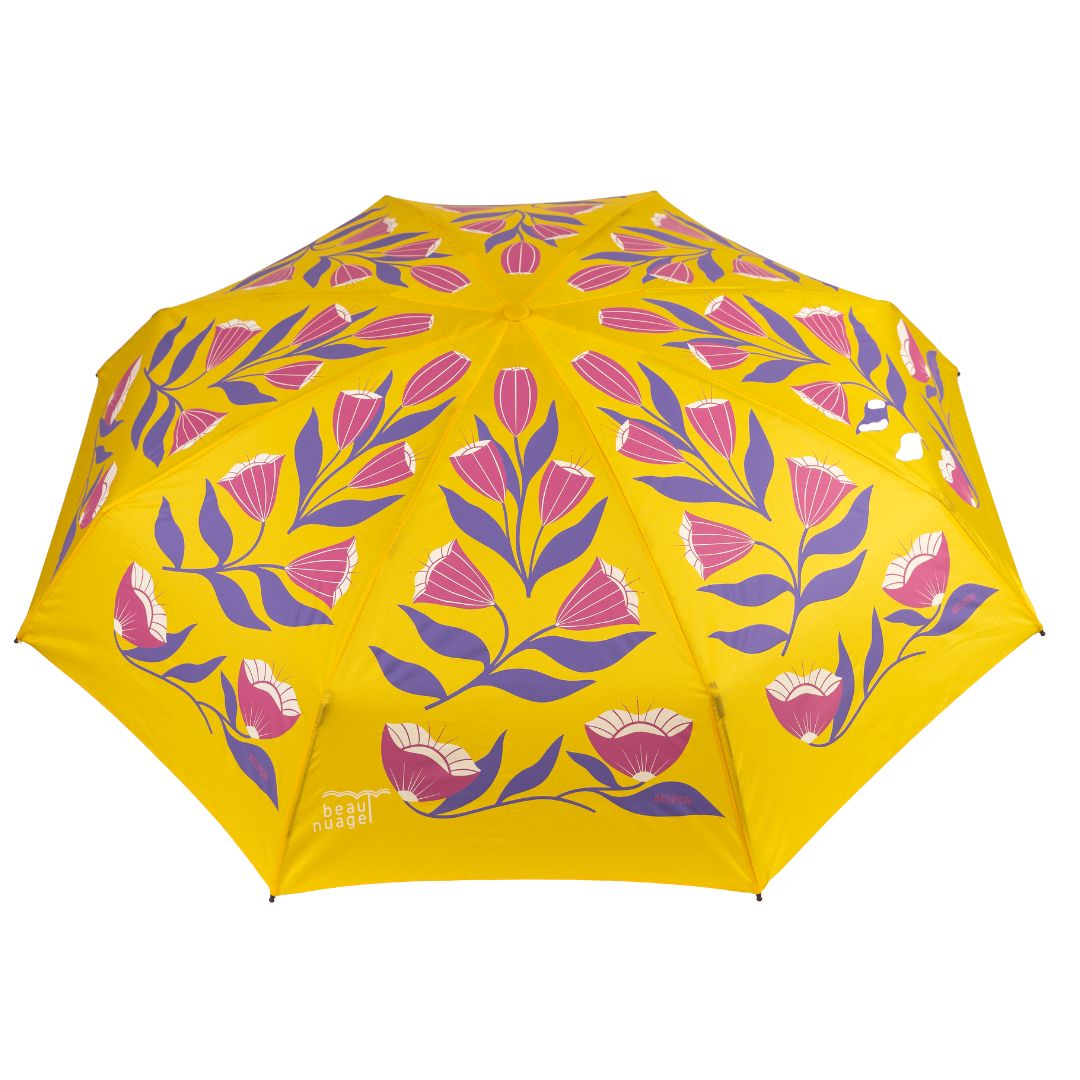 Can you briefly introduce yourself, how you started?
I'm an illustrator from the South Coast, UK and I began drawing about 3 years ago, mainly as a creative hobby, but soon realised I wanted to draw full-time.  I have a degree in Fashion Design, so although I didn't focus on illustration, it did help me develop skills especially in understanding colour and putting different palettes together. Since colour underpins everything I do, this was really helpful in developing my own artistic style and identity.
What is your favourite thing to draw?
At the moment, definitely flowers.  I love taking traditional themes such as botanical illustration and giving them a contemporary and abstract feel, so that they have something a little different about them. I love to add pops of bright colours and create unexpected and striking textures.
What is your main inspiration?
My main inspiration is botanical art - I often draw from my head, rather than looking directly at nature, but I'm planning to do more drawing from life this year, going outside to draw and also practising my painting skills to add further dimensions to my work.   Colour is also a huge source of inspiration and I love to put colours together that shouldn't work, but often they do! I am a huge fan of a good colour clash.

If you were a work of art, what would you be ?
Surprisingly, despite the vivid colours in my work, I actually really love black and dark artworks! I dress almost entirely in black, so my own love of colour is definitely only related to my art.  In terms of a work of art, I love Mark Rothko's No.61 (Rust and Blue).  I love how he created tones without too much colour, which can be quite challenging.


What is your favourite colour combination to work with?
I used to love working with pinks, reds and oranges, especially their vibrancy when combined.  However, I find myself currently drawn to cooler hues - blues and lilacs, which have a more delicate and ethereal feel.  They suit my current drawing style and add an elegance to my illustrations.

Proudest achievement or collaboration ?
I absolutely love working with brands, and seeing my designs on physical products, so I'm so excited to have been able to collaborate with Beau Nuage and see my work on such a great product.
Do you like the rain?
Yes - I do! I actually find a good downpour really soothing and reassuring.

What do you do on a rainy day? 
Well in the UK it rains a lot! So I tend to not change my habits and daily routine too much, choosing to still go out and about or change what I need to do.  Sometimes, if it's truly torrential though, I'm very happy to stay indoors and do some hobbies, read and watch films.
Do you prefer Umbrella, raincoat or nothing?
Definitely an umbrella as I'm yet to find the perfect raincoat! I also love that umbrellas can be great fashion accessories too.
And if you want to discover even more of her work, you can find her on Instagram @melissadonnestudio or here https://bio.site/melissadonnestudio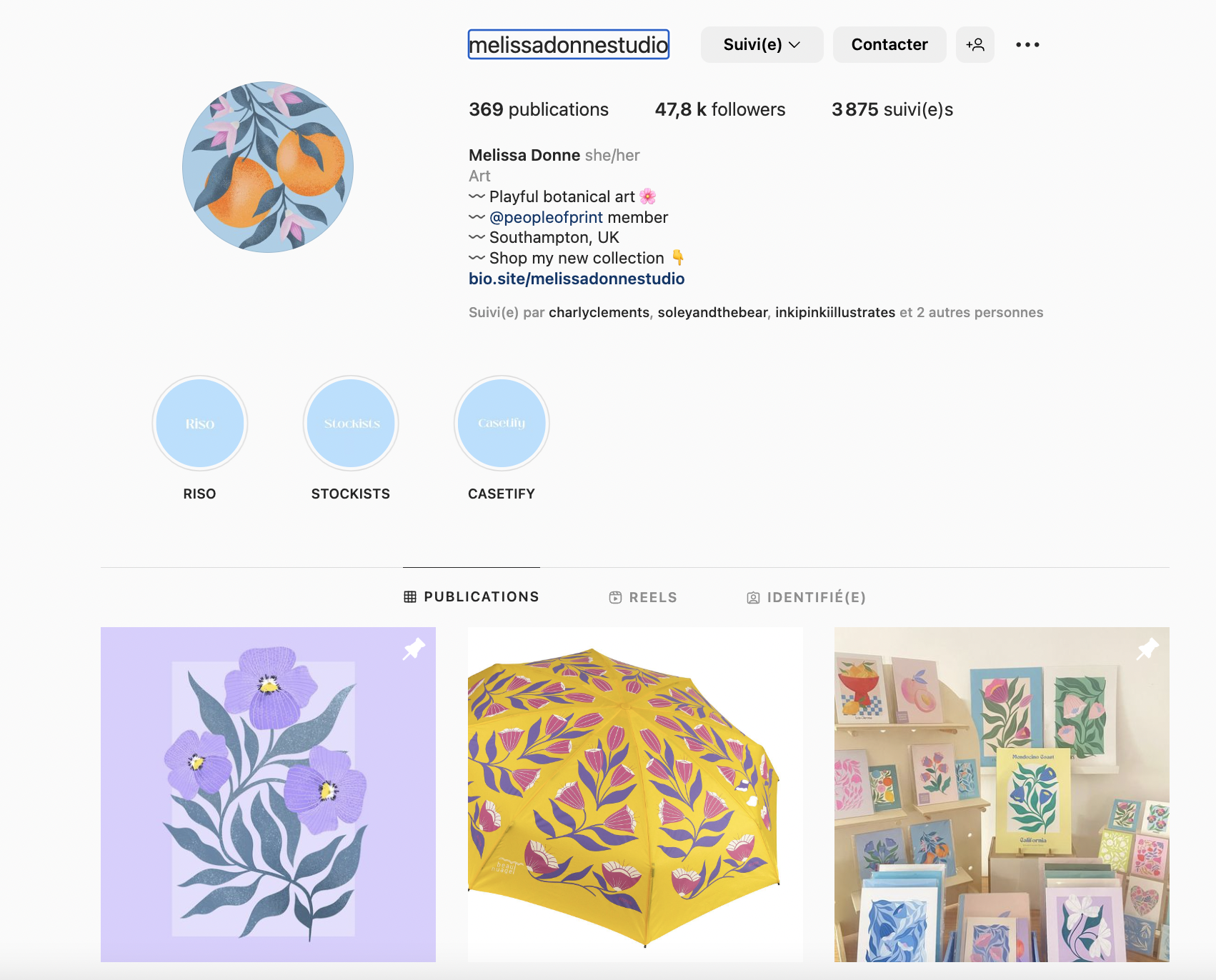 May the rain be with you,
Nolwenn