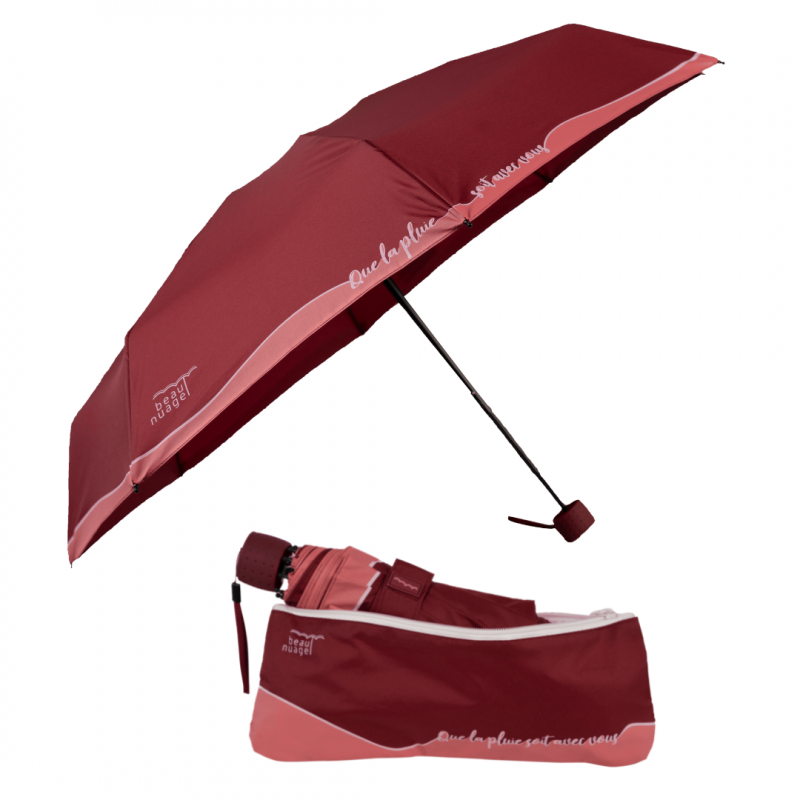  
The headliner, Its frame makes it an exceptional manual umbrella.
L'Original is the brand's iconic folding umbrella. Its very soft frame makes it an exceptional manual umbrella!
Eco 
F
riendl
y 
F
oldin
g 
U
m
brella
With eight ribs and a manual opening, its frame is both flexible and stable, making it windproof.
Its thick canopy (200 threads/in2)is made with recycled plastic bottles and has a Teflon®coating, repealing water effectively. 
As for every one of Beau Nuage's umbrellas, l'Original is supplied with an absorbent cover, whose three-layers technology allows you to put your wet umbrella into a bag or a pocket and keep it dry.

It is recommended to shake the umbrella well before storing it in its cover. After use, it is advised to turn the cover inside out and leave the umbrella open to facilitate drying.

Thanks to its wide range of colours, it can be classified as a woman's umbrella as well as a man's umbrella.
NB. Each Beau Nuage umbrella has its own unique name! You can find it on the back of its label.
-


Folded umbrella size: 24cm
Weight of the umbrella inside the cover: 220g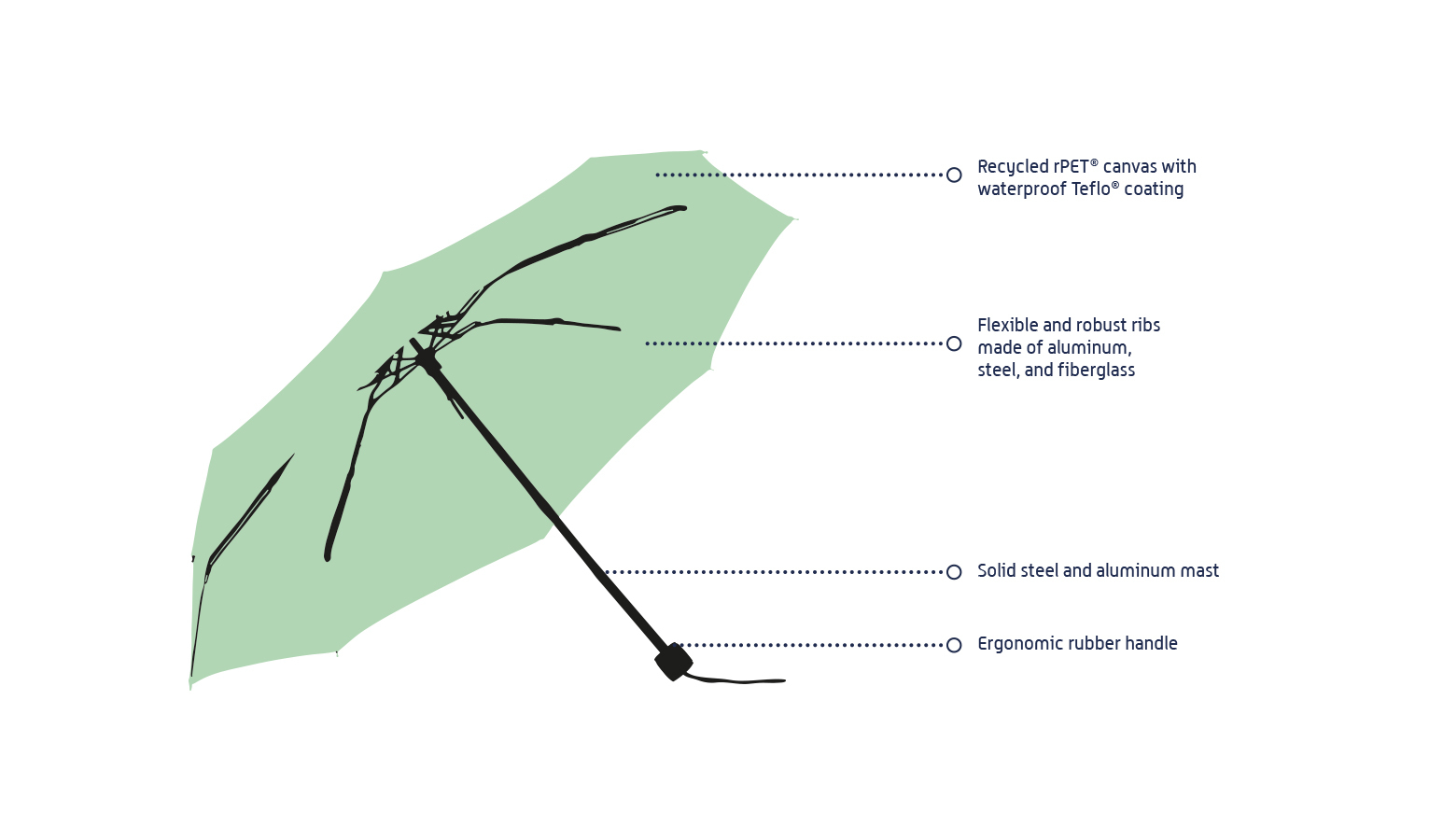 The frames of our umbrellas are designed to be both flexible and sturdy. It is important that the joints are very strong because these are the parts that break most often. Our joints are made from stainless nickel rivets. On the contrary, the ribs must be flexible enough not to put too much stress on the junctions. To do this, we use strong and light materials such as aluminum and especially fiberglass. The mast of our umbrellas must be both light and robust, impossible to twist. We generally use steel and aluminum alloys to ensure both aspects.
Finally, our fabrics are much denser than average (200 threads / in2 instead of 180 or 190 on conventional umbrellas), which makes them more pleasant to the touch. They are also coated with a Teflon® coating: the drops slip on them without ever entering!
Our cover is made with triple-layer absorption technology, which is now a patented technology. The inner layer, known as absorption, is a special microfiber fabric capable of absorbing up to 200 times its weight in water. The intermediate layer, called repulsion, is a perfectly waterproof material, whose role is twofold. It not only helps to keep the outer layer always dry, by preventing drops from passing through, but also constantly brings the drops back into the microfiber, allowing it to air out and therefore dry effectively. Finally, the outer layer is an umbrella canvas coated with a Teflon® coating, completely hydrophobic and pleasant to the touch.